Empowerment, confidence, self-worth and self esteem! These words are not impossible dreams!  If you are a woman, middle age or older, you have strength, love and wisdom ~ and you have seen, done, and dealt with a lot. Women are caregivers, nurturers and protectors.  Our struggles are different from men ~ and so are our insecurities. Regardless what your life was like in the past, no matter what you've witnessed or experienced, it's time to put it behind you. The past is over! You deserve empowerment and an exciting future ~ a life filled with joy, love and passion.
Now is the time, for you to move on to that possibility, and empower yourself!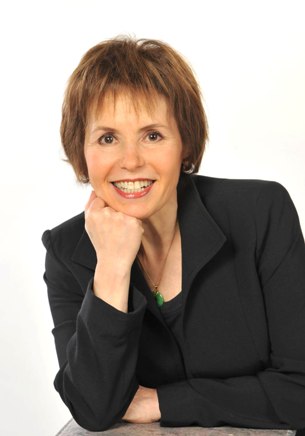 It's time for you to find your purpose and discover inner peace!
Now is the time to release the pain, anger, regret and suffering. It's also the time to stop judging and shaming yourself for past actions.  And it's the time to heal yourself of conflicts and uncertainty. Your time has arrived!
And it would be my greatest pleasure, as your compassionate guide and mentor, to support you along your journey.
Finally, you'll discover and embrace who you really are and release the powerful person within yourself!
"When you get to a place where you understand that love and belonging, your worthiness, is a birthright and not something that you have to earn, anything is possible."   BRENE BROWN
WHAT Would Empowerment be like?
Before you go on, ask yourself what would your life be like ~

What if you were:
NOT fearful of your future or haunted by the past
NOT Struggling with weight and food issues

NOT Feeling strapped or controlled by money
NOT Burdened by relationships, family or unappreciative friends
NOT stuck in a job or career you don't love
What if you loved and honored yourself and found inner peace!!
My Online Group and 1×1 Life Coaching packages are specifically designed to help you achieve the results you've been longing for, in the quickest and most effective way possible.
I am excited for you!  I know what it feels like to take a leap of faith and make a commitment to break free of inner turmoil. You're making  a powerful decision. It's a chance to claim happiness, become unstuck, achieve empowerment and set yourself free. It takes brave steps and determination to say 'I have had enough'. You are not here by accident. You are here because you are ready to free yourself from  pain, frustration and guilt.
It's time to reclaim happiness, self-empowerment, self esteem and self worth!
To experience my style of coaching and to answer or explain any questions, I suggest you start by taking up my free offer to have a complimentary 20 minute Discovery conversation.  After that, you wish to continue to work together, you can choose whether a 1×1 packages or group coaching. would be best for you.
Empowerment Coaching Packages and Groups
We can have individual sessions or 3 months, 6 months and 1 year Coaching Packages are available depending on your needs.
These Life Coaching groups provide quick, easy and effective techniques to give you the tools that your need to achieve the empowering results of your dreams. Groups are online, in private conference and provide a support system if necessary between meeting times. Worksheets, assignments and recordings reinforce the process of your personal growth.
Quick-Start Your Road To Empowerment:
1×1 Empowerment Coaching is by phone or conference.
Quick-start groups, 3 month groups and 6 month groups for:
Empowerment for MONEY:  "Intuitive Cash to Confidence Coaching ™"
Empowerment for EMOTIONAL EATING: "Not-A Diet Coaching ™"
Empowerment for SELF ESTEEM and CONFIDENCE. "Loving Capable Me"